We value our patients' experience at Johnston Chiropractic Clinic.If you are currently a Johnston Chiropractic patient, please feel free to complete the following Client Experience Questionnaire. The Questionnaire is in Adobe Acrobat format, and requires the free Acrobat Reader to view.
Download & Print Questionnaire
Dr. Paul Johnston
Your Shreveport Chiropractor
---
Peripheral Neuropathy
Brenda Latour
My name is Brenda Latour and I have had diabetic nerve pain for two years. I couldn't stand for very long on my feet. I saw the Ad in the newspaper and after visiting Dr. Johnston I am doing so much better!
---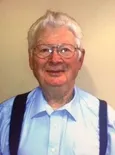 David Jones
I was unable to sit for any length of time and my physical life was miserable. My legs were painful to touch and even clothes irritated the sensation. I compliment Johnston Chiropractic for their personal attention, concern, and care that contributed to the success of the program.
---
Rufus Anderson
---
Decompression Testimonials
Curnell Clark
For two years I have suffered from low back and leg pain. Physical activity, especially golf, was irritating my lower back. After decompression and adjustments I have no pain and I can now play 18 holes of golf. Dr. Johnston and the staff really care.
- Curnell Clark


---
Kevin Lovelace
My name is Kevin Lovelace and I have had severe low back pain for 25 years. All physical activities were limited and my pain level was a 6-8. My results have been night and day and I currently am at a 1-2 on a pain scale of 1 to 10.
- Kevin Lovelace



---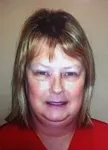 Tina Harrington
My name is Tina Harrington and I have had back pain since November of 2013, as a result of lifting a heavy object. This prevented daily activities, playing with my grand kids, and job duties. In an effort to relieve my back pain I have had back surgery and cortisone shots, but nothing seemed to work. After visiting Dr. Johnston, I felt relief within the second visit. I am pain free and can now play with my grand kids again.
- Tina Harrington
---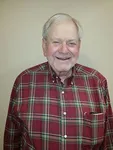 Henry Cantrell
My name is Henry Cantrell and I have had pain in my leg for several years. I could not sleep at night or do any type of physical work. After several doctor's visits, shots, and three back surgeries; I saw this ad in the newspaper. Since visiting Dr. Johnston my leg pain is gone and I can sleep at night.
- Henry Cantrell
---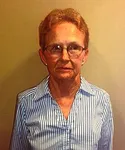 Joyce Duffey
My name is Joyce Duffey and I have had pain in my back and neck for the past 20 years, as a result of this I had to quit work. After visiting Dr. Johnston, I have improved in every area of my life, including walking and sleeping.
- Joyce Duffey
---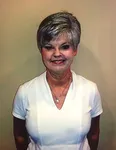 Jill Raburn
I first came to Dr. Johnston's office in October of 2014, with chronic low back and front of thigh pain. I have experienced these problems for ten years, although the last five years have been more severe. I have received spinal injections and physical therapy, but nothing seemed to work. Dr. Johnston had a very thorough approach to wellness through therapy and nutrition. Since visiting Dr. Johnston's office I have had major improvement in both fibromyalgia and back pain.
- Jill Raburn
---
Edgar Moore
My name is Edgar Moore and I have had back pain for over five years. I could not bend, get out of bed, sleep, or work without severe back pain. I saw the ad in the newspaper and since visiting Dr. Johnston my mobility is a lot better. Dr. Johnston's techniques and treatments are first class, I can now sleep and work in the yard with no pain at all."-Edgar Moore
---
Knee Patients
Brenda Jones
"My name is Brenda Jones and I have had knee pain so severe that it prevented me from walking. Since visiting Dr. Johnston's office I can walk again, there is no swelling on my knees, and I am in no pain at all. My overall experience was beyond my expectation."
---
Cynthia Gill
"My name is Cynthia Gill and I have had knee pain for at least three years, this prevented me from walking or standing. Dr. Johnston was very helpful, since visiting his office I can stand and walk for long periods of time without any knee pain."
---
Buddy Hancock
"Any time I was on my feet I had pain in my knees. I had instant results and was able to do normal activities within the first month." - Buddy Hancock
---

Miriam Savage
"I live in Ruston and saw the ad in the paper. I had several injections that initially helped but had stopped. I had pain in the left knee, which caused limping. After visiting Dr. Johnston, the pain is gone and I do not limp anymore. Dr. Johnston and staff is very professional and friendly."
-Miriam Savage
---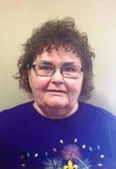 Debbie Morgan
"I was unable to walk uphill without severe pain in my knee. I am able to do things now that I could not do two years ago. Dr. Johnston was honest and cared." -Debbie Morgan
---
Gloria Dean